At Lyric Audiology & Tinnitus Center, we take care of YOU!
Not just your ears.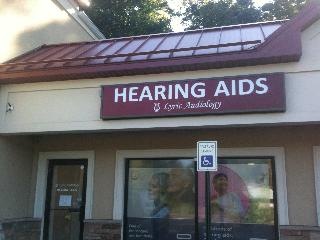 Lyric Audiology was established in 2007 with the goal of providing complete hearing healthcare to the community. Through our unique Patient-Centric Approach, we listen to you and ask questions to fully understand your total needs. We combine the information you provide with the results of your hearing and tinnitus evaluations to create customized hearing and tinnitus solutions. We offer a wide selection of the best hearing aids, treatment options and assistive technology available, so our recommendations are unbiased and are personally suited for your unique situation.





Mission Statement

Lyric Audiology will work honestly and diligently to provide the highest caliber of services to our patients and their families. We will aim to treat the whole person, and not just the hearing loss, thus improving quality of life for both the patient and their loved ones.

So visit us at Lyric Audiology and see why you can trust your most precious gift of hearing to us.


Like us on FACEBOOK.