Dr. Harriet B. Jacobster, AuD. Doctor of Audiology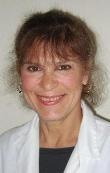 Harriet Jacobster, Au.D., is an ASHA Certified Doctor of Audiology with 30 years of experience working with various groups in diagnostics, hearing aid and rehabilitation services. She earned her Doctor of Audiology from Nova Southeastern University, Florida, with a specialty in advanced diagnostic techniques. She is also an accomplished musician.

Dr. Jacobster has served on the faculties of several colleges and hospitals as well as on the Board of Directors of the Association of Adult Musicians with Hearing Loss. She was a nominee to the Board of Governors of the American Board of Audiology and was co-chair of the Fundraising Committee for the Association of Medical Professionals with Hearing Loss. She works closely with the American Tinnitus Association to raise awareness and bring hope to people with tinnitus and their families. She was recently chosen as the Guest Healthcare Professional for the Summer edition of Tinnitus Today, the publication of the ATA.

To show her dedication to promoting professional standards, Dr. Jacobster has served on the Membership and Professional Compliance Committees of the American Academy of Audiology. To promote consumer relations and encourage education, she was a Professional Advisor to the Westchester Chapter of the Hearing Loss Association of America for five years. She is also a regular contributor to several publications in Orange County NY, has been a guest lecturer and presenter, and has been featured on AllExperts.com.